---
Mentoring for Professionals
Connect at all career stages and benefit from the experience and knowledge of colleagues.
---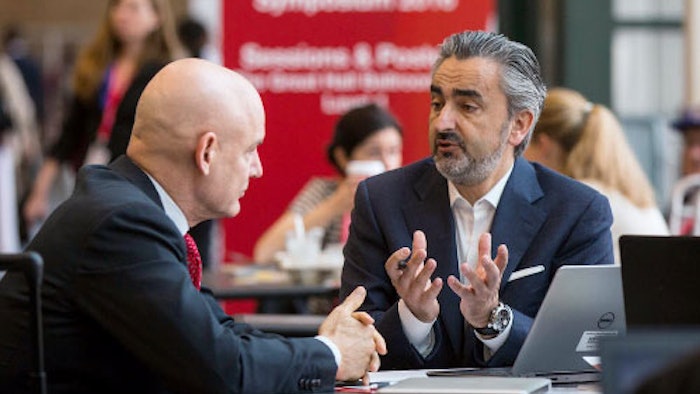 Program Description
The AHA Mentoring for Professionals program provides a unique opportunity for new and early career members to connect and benefit from the experience and knowledge of our most distinguished members. Participants in the AHA Mentoring for Professionals program will be expertly matched based on interests and background. Mentors and mentees will work together for 6 or 9-month terms where they will set goals and create an action plan to meet those goals. The flexibility of our tool allows the mentoring relationship to be conducted within the mentoring portal, through private emails, by phone or in person. Mentoring partnerships often become relationships that continue long after participation in the program. Experience the many benefits for yourself by joining the Mentoring for Professionals community today.
Access to esteemed members across the globe.
Participant only special events and networking opportunities.
Opportunity to develop meaningful relationships to progress your career and help others.
Already Have a Mentoring Profile? LOG IN
Join the Mentoring Program
SIGN UP
Participation in the mentoring program is offered exclusively to AHA members. If you are not currently an AHA member, sign up for a membership plan that fits your needs. Once you've signed up to become a member, your membership request will be approved within 48-72 hours. After you have become a member, you can access the Mentoring for Professionals portal to get started!
1. JOIN THE MENTORING PORTAL
AHA members can join the Mentoring for Professionals portal by signing in and following a few steps to setup your mentoring profile.If you are not already logged into the Professional Heart Daily (PHD) site you'll need to enter your login credentials before entering the mentoring portal. LOG IN
2. COMPLETE YOUR PROFILE
Tell us about you. Your profile provides us the information we need to start matching you with the perfect mentee or mentor.
3. FIND YOUR MATCHES
Answer 5 "matching" specific questions and our tool does the rest to suggest professional matches for your mentoring partnership.
4. BEGIN YOUR MENTORING JOURNEY
That's it! You're ready to begin your professional mentoring journey.