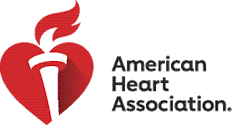 Company Details
Years in business:
96 years
Number of employees:
3,400 | More than 33 million Volunteers and Supporters
Services:
Advocacy, education, research and journals
7272 Greenville Ave.
Dallas, Texas 75231
About the American Heart Association
The AHA has grown into the nation's oldest and largest voluntary organization dedicated to fighting heart disease and stroke. A shared focus on cardiovascular health unites our more than 33 million volunteers and supporters as well as our more than 3,400 employees.
Heart disease is the No. 1 killer worldwide, and stroke ranks second globally. Even when those conditions don't result in death, they cause disability and diminish quality of life. We want to see a world free of cardiovascular diseases and stroke.
Our size and scope let us have real impact. We have invested more than $4.5 billion in research, more than any U.S. nonprofit organization. Learn more about our life-changing funded research breakthroughs.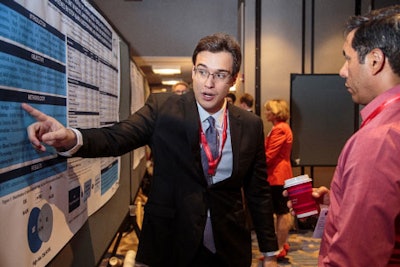 About AHA Professional Membership
As an AHA Professional Member, you can effect change and reduce the global burden of cardiovascular disease and stroke through collaboration and knowledge transfer with other clinicians, scientists, and health care professionals. Through engagement in our scientific councils, contributions to journal publications, funded research efforts, participation in the mentoring program, planning of scientific meetings, and more, you will be able to directly impact others.
Join us in our mission to be a relentless force for a world of longer, healthier lives.  Join or Renew today at professional.heart.org/partner
Learn about more resources and opportunities available to our members:
·     As a member, you can join up to three of our Scientific Councils (depending on your Membership Tier) and engage with colleagues and leaders in your field of expertise.
·      Our New COVID-19 Professional Forum allows the exchange of ideas and information between professionals.
·      AHA's Covid-19 Compendium provides the latest information and additional personal and professional resources.
·      The AHA Mentoring Program is where you can become a mentor or find one, and provides a unique opportunity for individuals at all stages of their career to interact.
·      You will have full text online access to 11 of AHA's Scientific Journals.
·      Only members are provided access to apply for research funding.
·      You have access to our Job Resource Center with hundreds of posted positions to a range of institutions/organizations.
·      Only our members have the ability to earn Fellow of the American Heart Association (FAHA) credentials.
·      Members can earn CE/CME/MOC credits at special partner rates though our online learning platform.
Request More Information
Fill out the form below to request more information about
American Heart Association: Membership