---
Blog: Implement a Telehealth Messaging Platform to Keep Communication Lines Open
Communication is key to keeping your patients and staff informed and empowered.
---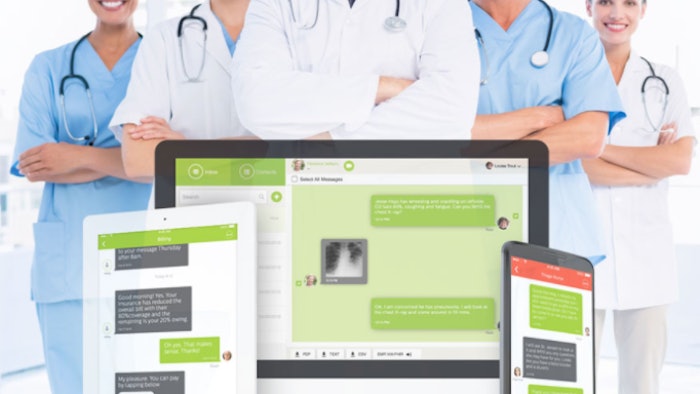 Communication is key to keeping your patients and staff informed and empowered, especially in today's current health climate and crisis surrounding the COVID-19 virus. Most people communicate via text because it's a quick and easy form as most people have a mobile phone or device. However, traditional SMS texting is not HIPAA compliant and runs the risk of divulging protected health information (PHI), putting all parties at risk. To be efficient and safe, you need to find a secure messaging solution that is easy to use for both patient and medical practice staff and achieves the best benefit for your clinical workflow. Our partnership with IM Your Doc provides a telehealth solution that does just that.
Health care providers have several concerns when it comes to the adoption of a secure messaging platform such as:

How it will be used on mobile devices?
What are the costs of IT implementation?
How much training will my staff need?
Our telehealth solution was developed to be simple to use and easy to implement with no IT requirements. The platform provides data encryption, ensures no PHI is saved to outside storage like a camera roll, cloud sharing folders or public photo albums, and has real-time secure receipt and delivery of messages.
Telehealth is probably the most significant driver of the increase in implementation, as we are all dealing with a social distancing position. Your medical practice can take advantage of newly updated (and expanded coverage) government regulations when you add the platform to your current practice workflow. These changes concerning Medicare/Medicaid payments in particular, have been expanded to include telehealth and virtual visits to ensure patients do not have to leave their homes for a doctor visit. And telehealth services are paid under the Physician Fee Schedule at the same amount as in-person services, so your medical practice may not be as adversely affected by the reduction of in-office patient visits.
The features and functionality of the platform are explained in more detail on our recently broadcasted webinar featuring IM Your Doc CEO Dana Allison, which you can view by clicking the image below.
For more information on implementing this platform into your medical practice's workflow today, contact our solutions team via the information below. We typically can get your practice up and running in 36 hours or less.
813-549-4556 | 866-977-3324