---
AI-Powered Cloud-Based Speech Recognition Saves Time for Cardiovascular Physicians Documenting Critical Patient Encounters
---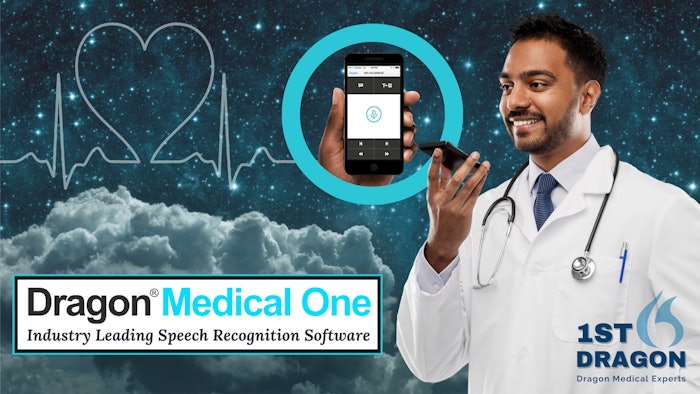 Hundreds of surveys are conducted yearly that focus on the burden and exorbitant amounts of time specialty physicians spend entering notes and updating patients' Electronic Health Records (EHRs). An aging population increases the need for vascular physicians, with practices continuing to see a huge spike in patient loads monthly. With the increase in patients comes an increase in documentation, leaving already overloaded physicians pained with the task of completing more paperwork at the end of the day. Every year more and more providers are tasking their admin team to research and find solutions designed to address this issue. What they are turning to is "speech recognition technology," a solution that has been evolving over the last few decades. With the right speech recognition solution, busy providers can streamline their point of care documentation processes and allocate more time to focus on critical patient care. The speech solution we recommend to our vascular physician clients, Nuance® Dragon® Medical One, has evolved and embraced the technology found in today's cloud-based artificial intelligence (AI).
Physicians continue to see more patients every year, and the added documentation within the EHR on top of everything else can cause them to become overwhelmed. Finding and implementing a cloud-based speech solution in the clinical workflow is critical for leveraging the most time-saving measures. Adding Dragon Medical One into the practices' workflow makes their lives a little easier and improves office productivity as well. Some benefits of Dragon Medical One are:
The solution has a monthly subscription-based model

, so minimal upfront capital expenditures are required.

Updates to the platform are automatic,

due to the cloud-based environment, so it saves on IT costs and is less hassle for your clinicians.

No complex configuration

means clinicians can begin dictating in less than five minutes using their existing infrastructure.

With a single user profile

, physicians can access their solution across a variety of platforms, and on multiple devices for solid mobility and flexibility for on-the-go clinicians.
Dragon Medical One allows clinicians to speak their notes directly into their chosen EHR using a hand-held ergonomic microphone or the secure mobile app PowerMic Mobile on their personal device or smartphone, or through one attached to a Windows-based computer or workstation. All the words are processed by the cloud-based AI-powered software, and the patient's medical record is updated instantly. The important clinical collaboration process is also improved, as providers can see a patient's notes as soon as they are entered by the treating physician.
Using artificial intelligence to predict specific patterns in the patient note is what makes this solution so efficient for the vascular physician. One recent automatic update to Dragon Medical One, the COVID-19 Content Pack uses specific terminology to improve provider efficiency when using Dragon Medical One to capture crucial data points for COVID-19 patients. These processes save money for the busy vascular practice because the task of transcription can be handled internally and automatically.
Our team of solution specialists work hard to meet the needs of our busy vascular physicians and are regularly involved in the AHA community. Reach out to schedule some one-on-one time to learn how our recommended solutions can help your practice save time and stress less.
Ask about our FREE 7-day trial of Dragon Medical One!
sales@1st-dragon.com | 866-977-3324 | 877-272-8280
Check out our directory of WEBINARS and subscribe to our newsletter to stay in touch!