---
Trained Immunity in Atherosclerotic Cardiovascular Disease
Originally published 5 Nov 2020 | Ateriosclerosis, Thrombosis, and Vascular Biology
---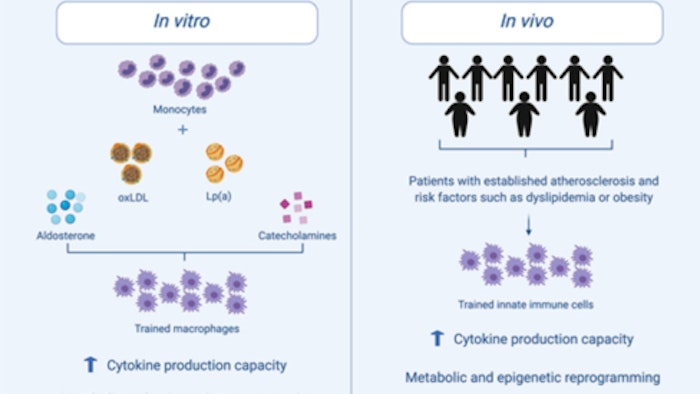 Atherosclerosis is characterized by incessant inflammation in the arterial wall in which monocytes and macrophages play a crucial role. During the past few years, it has been reported that cells from the innate immune system can develop a long-lasting proinflammatory phenotype after brief stimulation not only with microbial products but also endogenous atherogenic stimuli.
This persistent hyperactivation of the innate immune system is termed trained immunity and can contribute to the pathophysiology of atherosclerosis. Trained immunity is mediated via epigenetic and metabolic reprogramming and occurs both in mature innate immune cells as well as their bone marrow progenitors. In addition to monocytes, other innate immune and nonimmune cells involved in different stages of atherosclerosis can develop comparable memory characteristics. This mechanism provides exciting novel pharmacological targets that can be used to prevent or treat cardiovascular diseases.
The complete article can be found at https://www.ahajournals.org/doi/10.1161/ATVBAHA.120.314216.